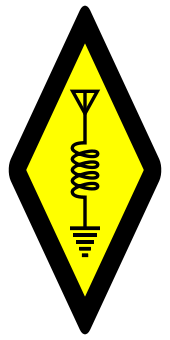 So the first NYC Maker Faire was last weekend in Queens New York. It was exhausting in a really good way. The location was special too, as I identified with my ancestors who made trips to all the World's Fairs out there in 1939 and 1964. My feet probably hurt just as bad as theirs after walking around for seven hours.
I was intrigued how it had all this New York intensity, but then everyone was completely open to discuss what they were up to. Just an awesomely refreshing exchange of information by interfacing with HUMANS. What a concept!
There were a few DIY radio people there who were great to talk to. I spoke with some people from Info Age/NJARC about the Radio Technology Museum out in Wall Township,  New Jersey.  They brought some amazing stuff with them.
Also spoke with some shortwave enthusiasts. They had all this equipment and a great collection of modern day QSL cards. One tech told me all about the radio station that operates out of the Sovereign Military Order of Malta. I'd move there because it sounds cool, but it's not a physical place whatsoever. They broadcast from a STATE OF MIND.
-XFP